by Amir Taheri • February 11, 2018 at 4:00 am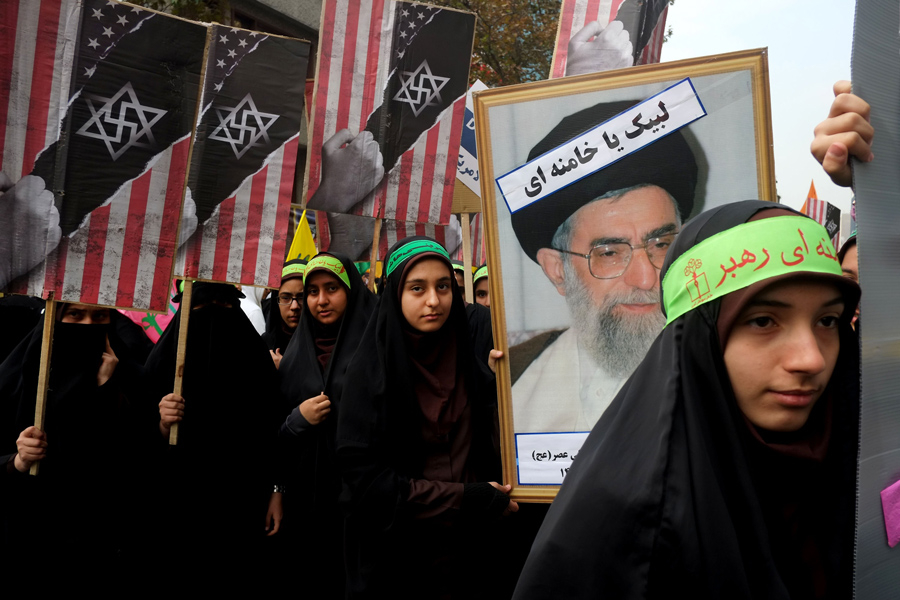 How do you say "Death to America" in Swedish? Pictured: Iranians hold a rally on November 4, 2013 in Tehran, to mark the 34th anniversary of the 1979 US embassy takeover, in which Islamist students held 52 American diplomats hostage for 444 days. (Photo by Majid Saeedi/Getty Images)
For the past decade, February, part of which coincides with the month of Bahman on the Iranian calendar, has been marked by febrile political activities in Iran under the Khomeinist regime. February 1 marks the anniversary of the late ayatollah's return to Tehran after 16 years in exile. And February 11, regarded as the crescendo of the Iranian Revolution, marks the day that Shapour Bakhtiar, the last Prime Minister to be named by the Shah, went into hiding, leaving a vacuum quickly filled by Khomeini's supporters visibly surprised by the ease with which they had won power.
There were no revolutionary battles, no dramatic ups-and-downs, and, on a personal level, no opportunity for heroic shenanigans.
The Khomeinist revolution took around four months to achieve victory, not long enough to allow a lot of people to conjure a heroic biography for themselves.
https://www.gatestoneinstitute.org/11880/iran-speaking-swedish